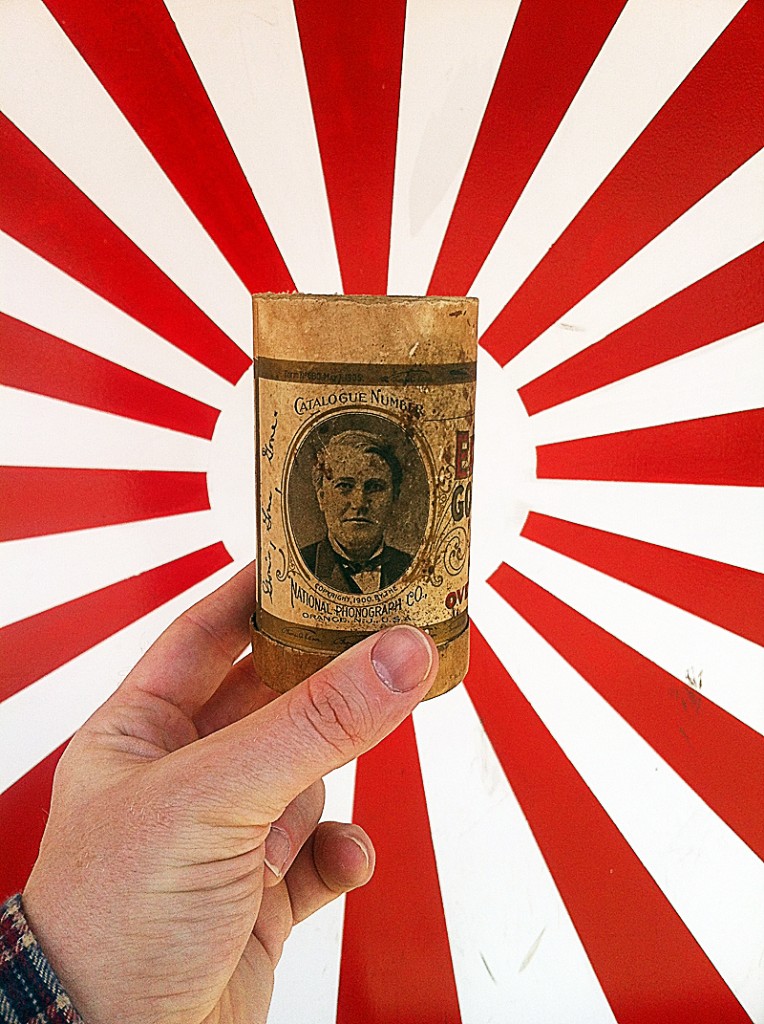 This is the first post in a series I'm putting together in an effort to become a more active blogger.
Also: I've been wanting to take a picture in front of this background on 9th Ave for a few weeks now. I think it's an ad for True Religion …
Found at the Hell's Kitchen Flea Market: Here's a 1904 cardboard tube that once held an Edison Gold Molded cylinder record. There's cursive handwriting on the label that says "Goin', Gone, Gone" — I'm guessing that's the name of the record that was once inside.
This tube's now sitting on my desk, holding my Wacom tablet's pen.