I wanted to do something that felt urgent and and unique with the presentation of the photos for Seattle Met's Where to Eat NOW feature in the November issue, so I displaced slices of Lindsay Borden's shots to give them a lively, animated feel. Here are some pages from the feature.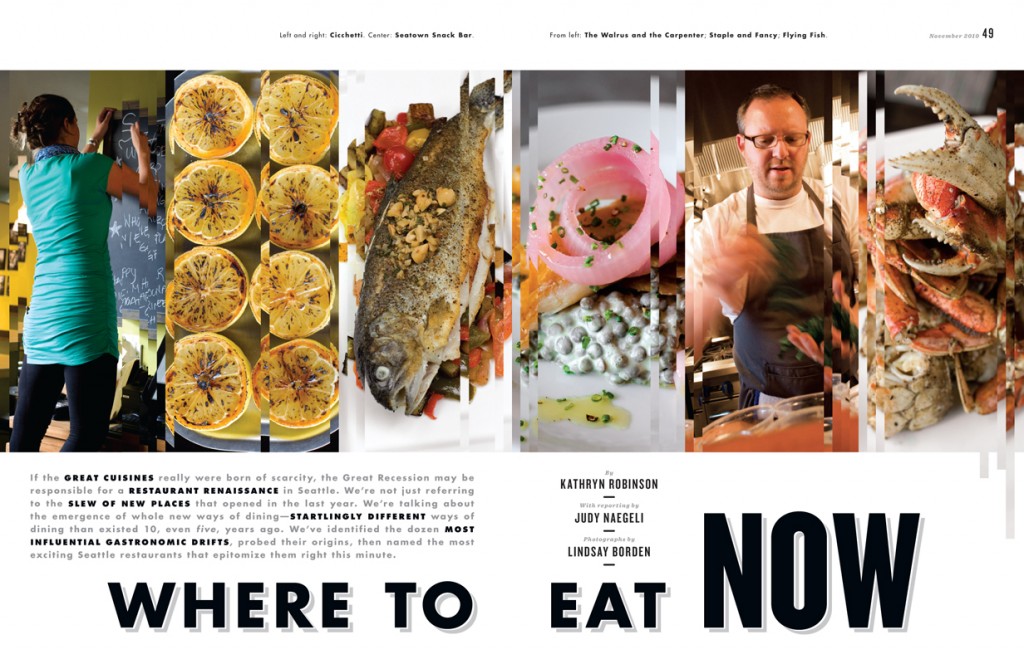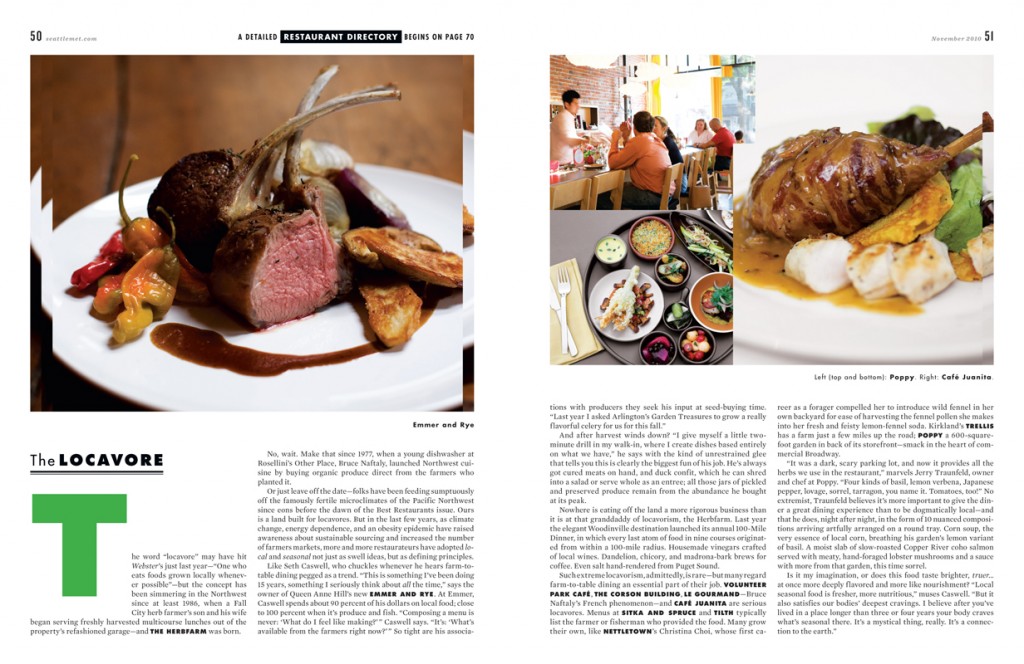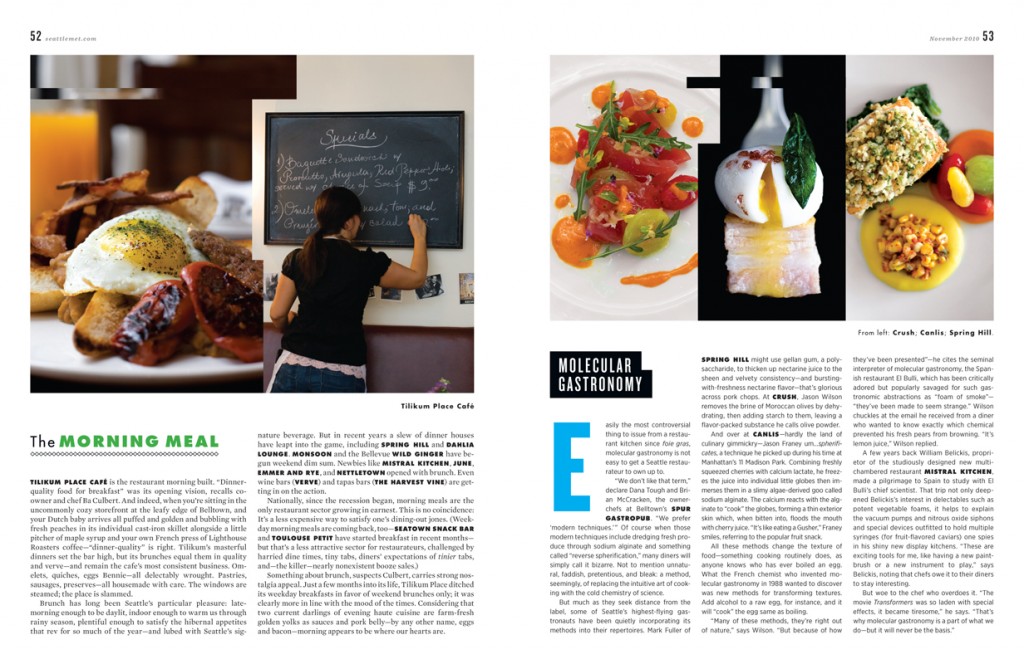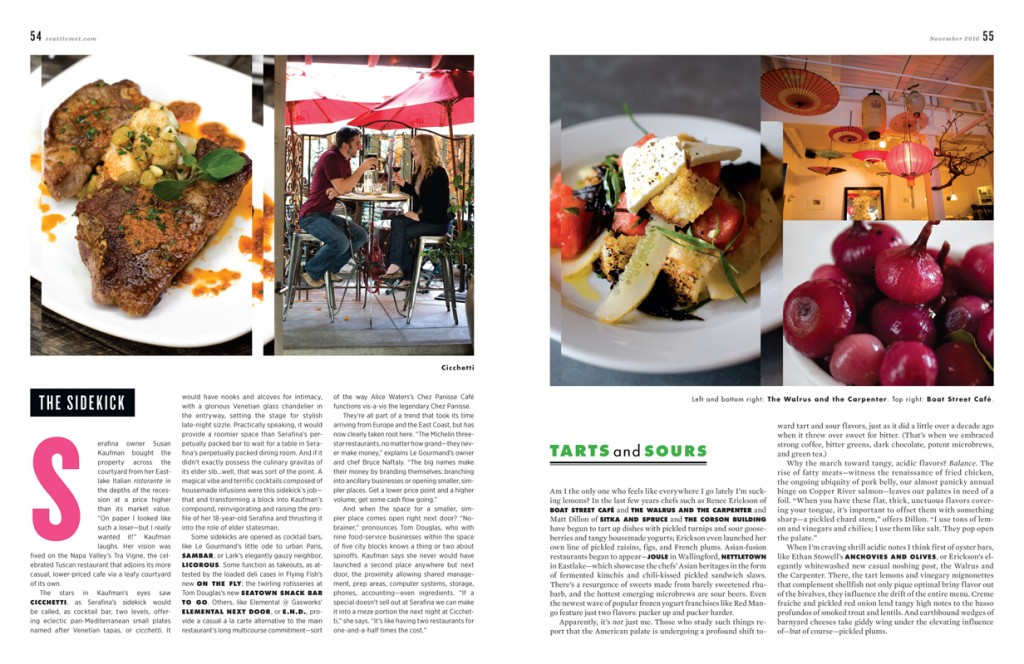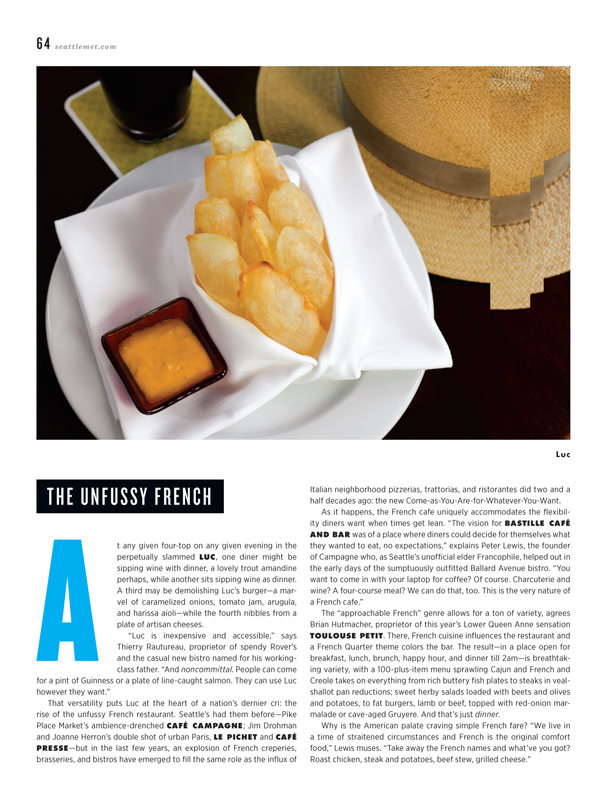 I illustrated this month's Mudroom opener using a Jimi Hendrix photo I purchased from Getty.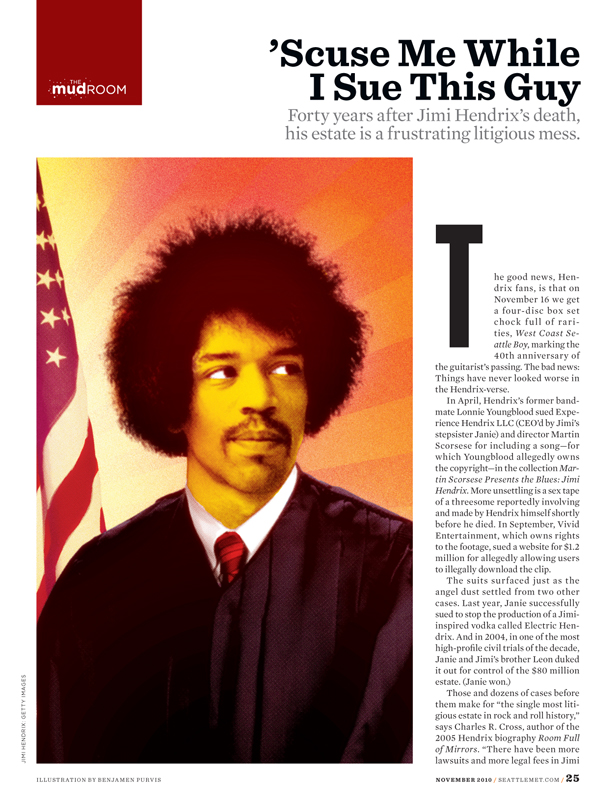 For an article about Groupon's effect on local restaurants, I had my buddy Jerry Miller reference Edward Hopper's Nighthawks. This reminds me of the old Loony Toons cartoons where they'd animate works of art.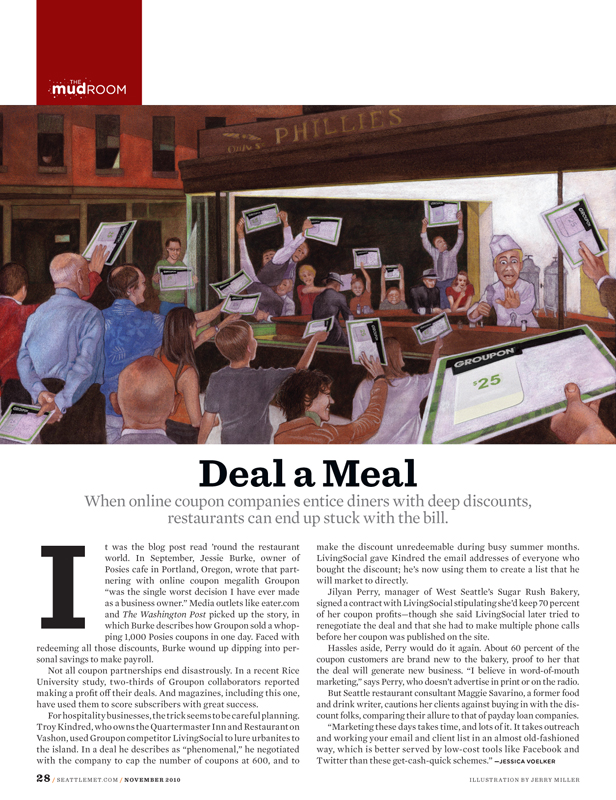 I worked with Joe Ciardiello for my first time this month. He illustrated this article on the battle between trees and land developers in the Emerald City: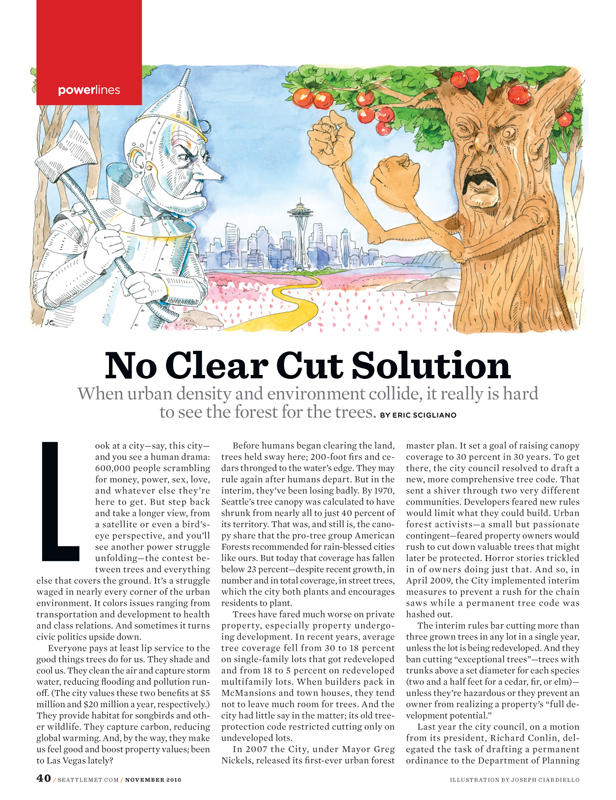 I spent a fun day with style editor Laura Cassidy and photographer Ryan McVay, shooting the gift guide feature at Ryan's SoDo studio. Those two are great at what they do, so I pretty much sat back and enjoyed what Laura and Ryan came up with. My only significant contribution to the look of this feature is the reproduction vintage light bulbs, which I'd been wanting to work with for about a year now. I thought they'd give the shots a holiday feel, without being too Christmasy. Rejuvenation was nice enough to loan me 16 beauties for this shoot — two of which I wound up buying for my apartment. I bought the black wires at Ikea.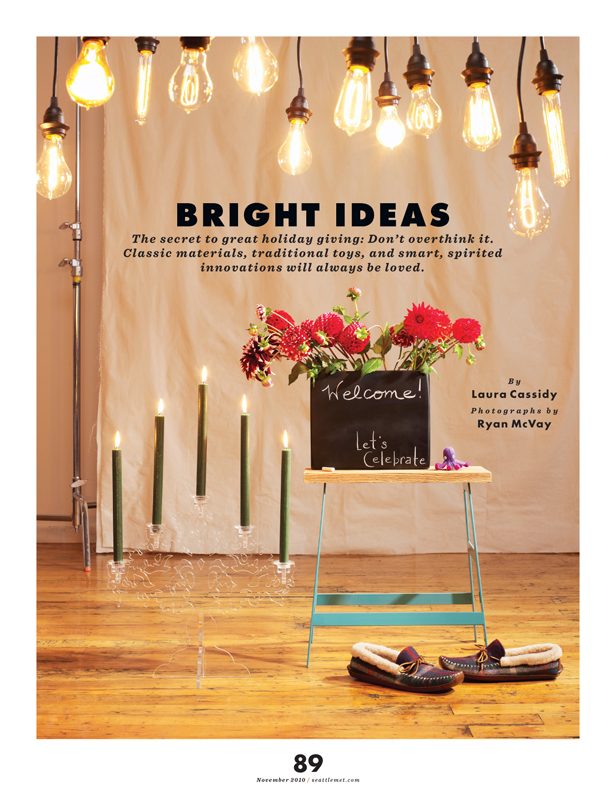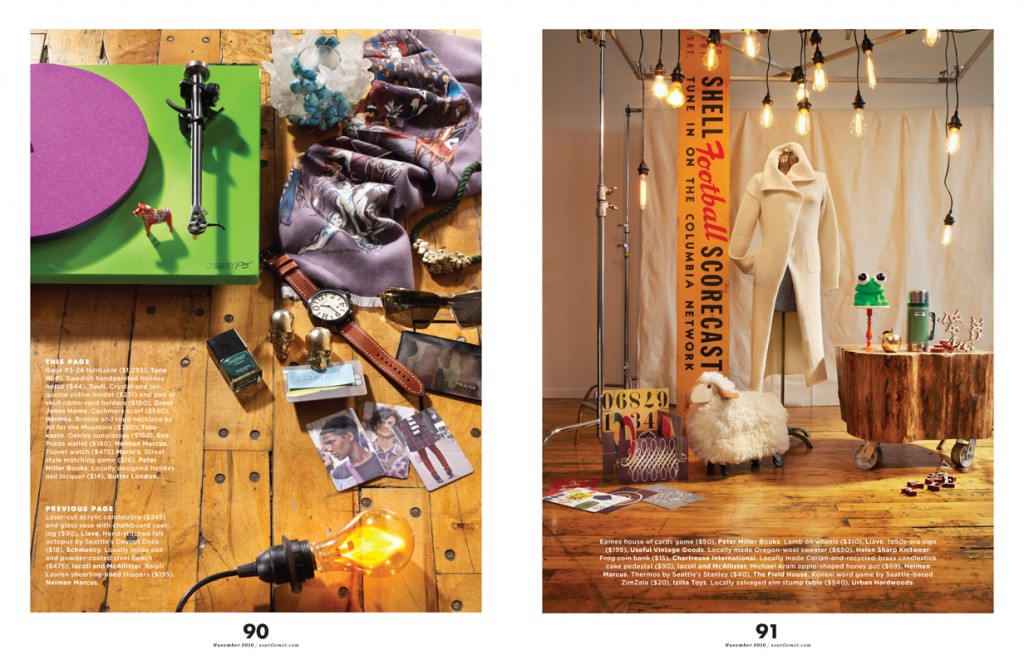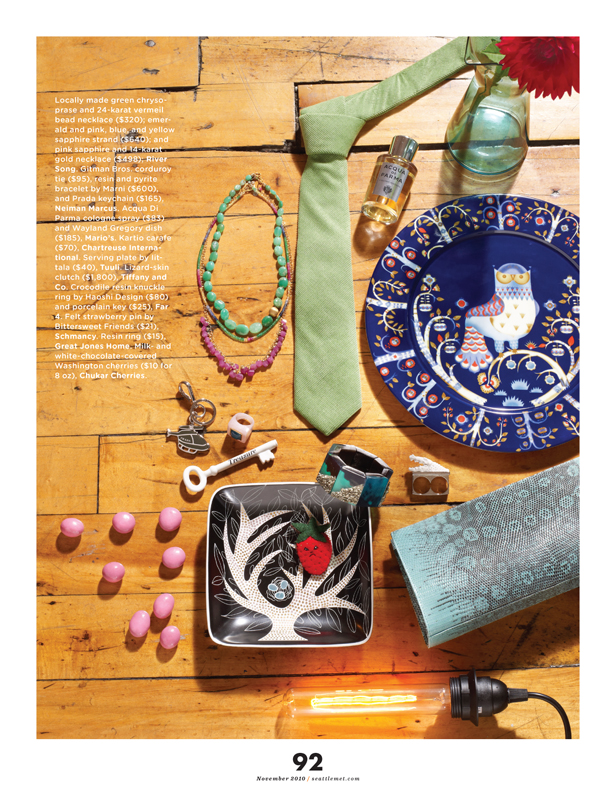 This month I began working with illustrator Leo Espinosa on the Back Fence column. His first entry is just fantastic.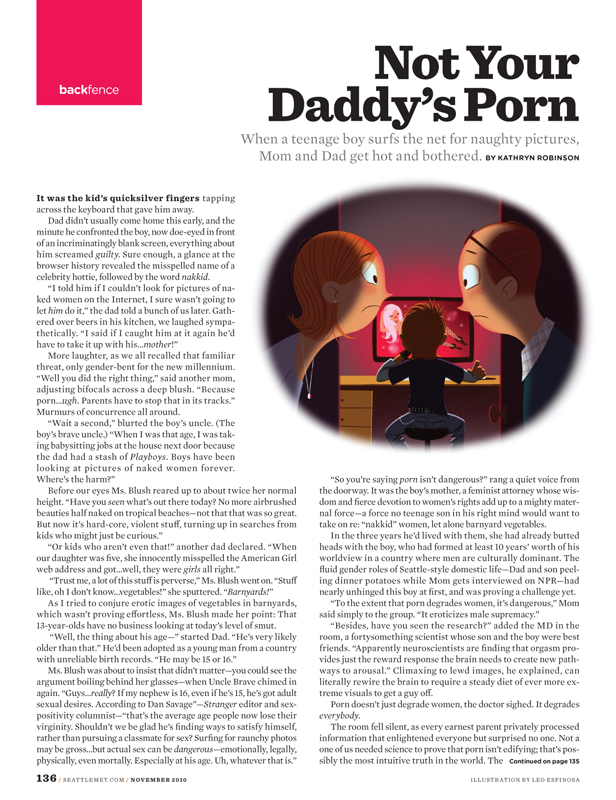 I had a long discussion with Quote Unquote editor Matt Halverson about how to approach the photo of social media maven Mónica Guzmán, but we just weren't coming up with anything that felt right. Finally I asked him, "Other than being into social networking and technology, is there anything else you can tell me about her?" Matt answered, "Well, she's really into Star Trek."
That was all I needed to hear. I'd just seen a Star Trek communicator for sale at a store at the Pike Place Market a day earlier, while giving a tour to my visiting relatives. And I pass a costume shop on the bus ride home everyday — they were certain to have a costume.
I hired John Keatley to shoot the photo (he matched the lighting to a stock photo of Utah that I picked out as the backdrop):